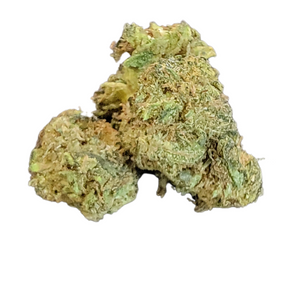 Delta 8 Sour Lifter Flower
 Total Cannabinoids: 12.83%
Our Delta 8 Sour Lifter Hemp Flower has what you are looking for when it comes to a fuel smelling Indica.
Sour Lifter puts a fun new twist on the original Lifter strain. It has a more pungent, gassy, diesel and citric flavor but the same
uplifting,
clear headed, and
calming effects

.
Delta 8 flower is becoming known to give a "head in the clouds" type of feeling without any paranoia.
Directions:  We suggest you use it cautiously. Start with 1 to 2 puffs at a time.  See how you feel and what your body's reaction is to it. 
Delta 8 is showing to give a sedative type "high" that is less potent than the traditional THC and comes without paranoia and anxiousness.