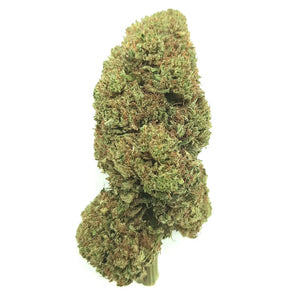 Bubba Kush is a rich, Indica-dominant strain, famous for its unique calming effects. Its refined aroma has just a hint of coffee and cocoa, while its taste is earthy and nutty with a subtle sweetness.
Organically grown in Vermont.   
Our Delta 8 THC Infused Bubba Kush Flower is a delicious way to smoke Delta 8 THC (D*).  Delta 8 THC is another cannabinoid found in the cannabis plant.